Manufacturing for seal, seal kits and hydraulic pump and parts for excavators hydraulic breakers
Yudi Technology Global Co.,Ltd locates at the beautiful seaside city- Amoy(XIAMEN), which is also famous for BRCIS hosting city and United Nations livable city. WONEPART offers its clients all types of original and alternative spare parts, being direct importers of a large part of the components for public works and agricultural machinery. At WONEPART we can offer you a wide range of spare parts of all types of original and OEM and aftermarket spare parts for all kinds of machines, a long career with brands such as Komatsu; Caterpillar;Doosan;Volvo;Hitachi;Fiat-hitachi;Hyundai;Kato;Kobelco;Liebherr;Liugong;Mitsubishi;Sumitomo;Tadeno;Sanyi;Shantui;XCMG;Liugong and so on, is the our advantage. On one hand, we could supply the following detail products:hyd seals;pneumatic cylinder seals;hydraulic piston rings; fkm seal; lip seal; face seal; parker seals; NOK seals; merkel seals, corteco seals; fkm viton;seal manufacturers;rubber o ring; o ring manufacture; seal kits, hydra...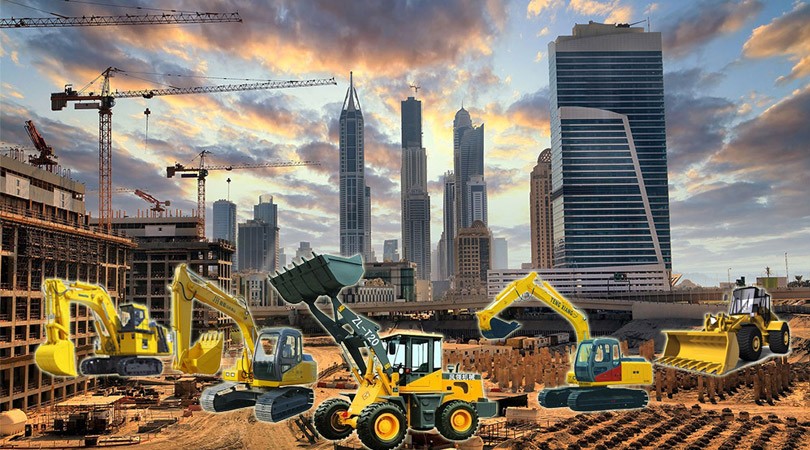 WONEPART locates at the beautiful seaside city- Amoy(XIAMEN), which is also famous for BRCIS hosting city and United Nations livable city.
Details
What is UN piston seal? In fact, UN seal refers to the universal sealing technology between piston and piston rod, commonly known as UN seal or piston seal. And because the sealing material generally used is polyurethane rubber products, it is also called polyurethane seal. 1. The role of UN polyurethane seal and engineering working temperature Because the UN piston seal is made of polyurethane rubber, its polyurethane hardness is generally between 90. Polyurethane seals have the same size and cross-section, and the height of the inner and outer sealing lips are the same. Its sealing function is to prevent the intrusion of particulate dust, dirt and foreign objects. It is a universal shaft hole sealing ring series. The engineering environment temperature is between -40℃~+100℃. 2. The advantages of UN polyurethane seals and the reasons for their widespread use The advantages of the UN seal of the piston polyurethane are the remarkable extrusion impact resistance, the resistance to compression and the good wear resistance in the working state, and it is very suitable for operation under harsh engineering environmental conditions. Why are UN piston seals widely used? Because of its advantages, it can be used to prevent dust from heavy-duty German mechanical seal box industrial hydraulic seals (such as various types of hydraulic cylinders, cylinders, piston rods or piston seals), and has a good sealing effect.

Numerical control machine tool is the abbreviation of Computer numerical control machine tools, which is an automatic machine tool equipped with a program control system. The control system can logically process a program with a control code or other symbolic instructions, decode it, express it with coded numbers, and input it into the numerical control device through an information carrier. After arithmetic processing, the numerical control device sends out various control signals to control the action of the machine tool, and automatically process the parts according to the shape and size required by the drawing. The CNC machine tool solves the problem of complex, precise, small batch, and multi-variety parts processing. It is a flexible and high-performance automatic machine tool. It represents the development direction of modern machine tool control technology and is a typical electro mechanical integration. Chemical products. Features: High performance, high precision, low noise Field Machining :Suitable for command machine processing parts Function Slotting, drilling, reaming, reaming and boring, etc.The CNC lathe is composed of CNC device, bed, headstock, tool post feed system, tailstock, hydraulic pump system, cooling system, lubrication system, chip conveyor and other parts. The CNC machines could be used in seal manufacture, hydraulic hammer and parts manufacturing, hydraulic pump and parts manufacturing, engine and parts manufacturing, if you have any enquiry for spare parts or machines, pls feel free to visit our website www.wonepart.com for more information, or email us info@wonepart.com, we will support you soonest.

The key part of wonepart hydraulic pump system applied in construction machines A hydraulic pump is a hydraulic component that provides pressurized liquid for hydraulic transmission, and is a kind of pump. Its function is to convert the mechanical energy of power machines (such as electric motors and internal combustion engines) into liquid pressure energy. The figure shows the working principle of a single plunger pump. The cam is rotated by a motor. When the cam pushes the plunger upwards, the seal volume formed by the plunger and the cylinder decreases, and the oil is squeezed out of the seal volume and discharged to the place where it is needed through the one-way valve. When the cam rotates to the lower part of the curve, the spring forces the plunger down to form a certain degree of vacuum, and the oil in the oil tank enters the sealed volume under the action of atmospheric pressure. The cam causes the plunger to rise and fall continuously, the sealing volume periodically decreases and increases, and the pump continuously sucks and discharges oil.For Pumps, there are different kinds of brands, such as Kawasaki, Rexoth, Komatsu, Linde, Eaton, Parker, Kayaba, HAVE, SUER, UCHIDA,NACHI, JEIL, TEIJIN SEIKI, TOSHIBA, YUKEN, ITALY SAM, DAKIN, ITALY SAM, DENISON, OILGEAR, AND SO ON. Take Kawasaki for example,there are Model K3V112 Series, K3V140 Series, K3V180 Series, K3V280 Series, K5V140 Series, K5V160 Series, K5V200 Series and so on, if you are interested in hydraulic pump assemble or pump spare parts, pls feel free to contact our WONEPART spare parts center www.wonepart.com or email info@Wonepart.com or whatsapp:+86-15860751932, we will feel free to support you at any time.