Manufacturing for seal, seal kits and hydraulic pump and parts for excavators hydraulic breakers
Yudi Technology Global Co.,Ltd locates at the beautiful seaside city- Amoy(XIAMEN), which is also famous for BRCIS hosting city and United Nations livable city. WONEPART offers its clients all types of original and alternative spare parts, being direct importers of a large part of the components for public works and agricultural machinery. At WONEPART we can offer you a wide range of spare parts of all types of original and OEM and aftermarket spare parts for all kinds of machines, a long career with brands such as Komatsu; Caterpillar;Doosan;Volvo;Hitachi;Fiat-hitachi;Hyundai;Kato;Kobelco;Liebherr;Liugong;Mitsubishi;Sumitomo;Tadeno;Sanyi;Shantui;XCMG;Liugong and so on, is the our advantage. On one hand, we could supply the following detail products:hyd seals;pneumatic cylinder seals;hydraulic piston rings; fkm seal; lip seal; face seal; parker seals; NOK seals; merkel seals, corteco seals; fkm viton;seal manufacturers;rubber o ring; o ring manufacture; seal kits, hydra...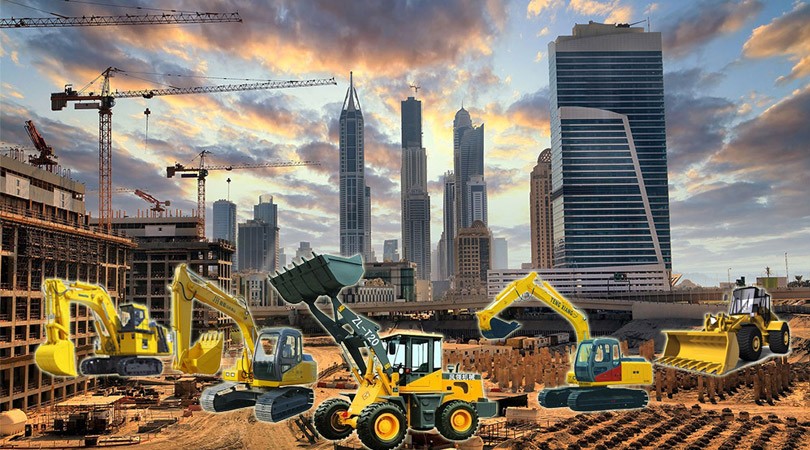 WONEPART locates at the beautiful seaside city- Amoy(XIAMEN), which is also famous for BRCIS hosting city and United Nations livable city.
Details
How does little KN95 or N95 facemask to prevent the coronavirus? Little mask, do you really understand? What types of masks are there? What's the difference between them? Which mask works best to stop the virus? Do we have to buy N95 masks? Does the N95 exhalation valve reduce protection? This article summarizes eleven questions about masks. I hope that in the season when the virus is raging, we can clear up doubts about masks.Whether from an epidemiological perspective or from a clinical research standpoint, there is already a lot of evidence to prove that wearing a mask correctly can effectively prevent the spread of the virus. The first clinical study was published in the International Journal of Infectious Diseases in 2008. The study concluded that, when used correctly, masks can effectively prevent the spread of the virus [1]. Children with influenza at home, if they can use masks correctly, the family is 80% less likely to be diagnosed with the virus, and in this study, the differences between different masks were small. Another study, published in the Annals of Internal Medicine, reported similar results. Researchers investigated 400 flu patients. They found that the families of these patients had a 70% reduction in the risk of flu if they frequently washed their hands and wore surgical masks [2].

Protective supplies and their main raw materials, production equipment (1) Protective equipment Medical protective masks, medical surgical masks, medical protective clothing, negative pressure protective hoods, medical boot covers, medical comprehensive respiratory protective equipment (devices), medical isolating eye masks / medical isolating masks, disposable latex gloves, surgical clothing (clothing) , Isolation gown, disposable work cap, disposable medical cap (for patients), etc. 1 (two) the main raw materials of protective equipment Laminated spunbond fabric, breathable film, meltblown non-woven fabric, PET / PC anti-fogging membrane and sheet for isolating eye masks and masks, seals, zippers, antistatic agents and other medical protective clothing, medical masks, etc. Important raw materials. 2 (three) protective equipment production equipment Protective clothing plodder, mask machine, etc. 3 V. Special vehicles, equipment, instruments and key components (I) Vehicle equipment Negative pressure ambulances and other types of ambulances, special operating vehicles; negative pressure isolation cabins, quickly deployable negative pressure isolation wards, negative pressure isolation tent systems; vehicle negative pressure systems, positive pressure intelligent protection systems; CT, portable DR, ECG, color ultrasound, etc., electronic laryngoscope, fiberoptic bronchoscope, etc .; ventilator, monitor, defibrillator, high-flow respiratory humidification instrument, medical electric bed; blood color analyzer, PCR instrument, ACT detector ; Syringe pump, infusion pump, artificial heart and lung (ECMO), CRRT, etc .; 4 (two) kill equipment Knapsack rechargeable ultra-low capacity sprayer, knapsack rechargeable ultra-low capacity sprayer, hydrogen peroxide sterilizer, plasma air sterilizer, terminal air sterilizer, etc. 5 (three) electronic instruments Full-automatic infrared body temperature monitor, door-type body temperature monitor, handheld infrared thermometer and other infrared body temperature detection equipment and other intelligent monitoring and detection systems. 6 (four) key components Blackbody, temperature sensor, sensor chip, display panel, resistance-capacitance component, detector, electrical plug-in component, lithium battery, printed circuit board, etc.

0903-2020

PTFE gasket or back up ring The full name of PTFE gasket or back up ring is polytetrafluoroethylene gasket. It is also called PTFE gasket or Teflon gasket in foreign countries. It is a flat gasket made of PTFE rod, tube and plate by mechanical turning or cutting , V-shaped gasket, piston ring, ball valve gasket, etc. In fluid machinery (such as pumps, compressors, mixing tanks, centrifuges, etc.), the parts with the most severe operating conditions are considered to be PTFE gaskets or back up ring.With good characteristics of corrosion resistance, aging resistance and non-conductivity. Polytetrafluoroethylene pH 0-14 (except for molten alkali metal and fluorine under high temperature and pressure). It can have good mechanical strength between -100 ° C and 100 ° C.