Manufacturing for seal, seal kits and hydraulic pump and parts for excavators hydraulic breakers
Yudi Technology Global Co.,Ltd locates at the beautiful seaside city- Amoy(XIAMEN), which is also famous for BRCIS hosting city and United Nations livable city. WONEPART offers its clients all types of original and alternative spare parts, being direct importers of a large part of the components for public works and agricultural machinery. At WONEPART we can offer you a wide range of spare parts of all types of original and OEM and aftermarket spare parts for all kinds of machines, a long career with brands such as Komatsu; Caterpillar;Doosan;Volvo;Hitachi;Fiat-hitachi;Hyundai;Kato;Kobelco;Liebherr;Liugong;Mitsubishi;Sumitomo;Tadeno;Sanyi;Shantui;XCMG;Liugong and so on, is the our advantage. On one hand, we could supply the following detail products:hyd seals;pneumatic cylinder seals;hydraulic piston rings; fkm seal; lip seal; face seal; parker seals; NOK seals; merkel seals, corteco seals; fkm viton;seal manufacturers;rubber o ring; o ring manufacture; seal kits, hydra...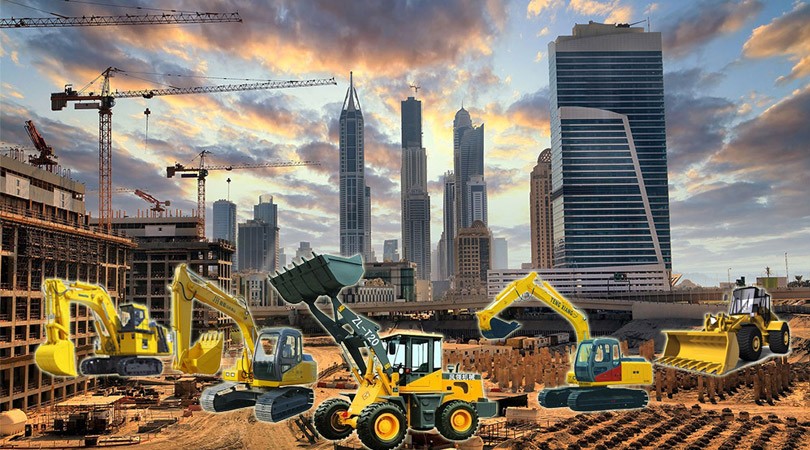 WONEPART locates at the beautiful seaside city- Amoy(XIAMEN), which is also famous for BRCIS hosting city and United Nations livable city.
Details
What kind of seal or hydraulic seal are you looking for construction machine excavators or wheel loaders? The choice of sealing ring material is of great significance to its sealing performance and service life. The performance of the material directly affects the performance of the sealing ring. What kind of seal material are you searching to fit your machines or configuration, there are NBR, HNBR, SIL, FLS, FLS, EPDM, CR, IIR, ACM, PU, Metal Rubber and so on. Material application 1. NBR nitrile rubber sealing ring: suitable for use in petroleum hydraulic oil, glycol hydraulic oil, diester lubricating oil, gasoline, water, silicone grease, silicone oil and other media. It is the most versatile and lowest cost rubber seal. Not suitable for polar solvents, such as ketones, ozone, nitro hydrocarbons, MEK and chloroform. The general operating temperature range is -40~120 ℃. There are more than 320 varieties and brands of nitrile rubber. It is divided according to its combined acrylonitrile amount, polymerization temperature, Mooney viscosity, physical form, processing performance and antioxidant type. A. Classified according to the amount of combined acrylonitrile. The amount of combined acrylic rubber of commercial nitrile rubber is in the range of 18-50%, and the main brand number is 28-40%, and it is divided into 5 grades in turn. 1) Very high nitrile grade with 42% combined acrylonitrile content; 2) High nitrile grade with 36-41% combined acrylonitrile content; 3) Medium and high nitrile grade with 31-35% combined acrylonitrile; 4) Medium nitrile grade with 25-30% combined acrylonitrile; 5) Low nitrile grade with a combined acrylonitrile content of 24% or less; B. According to the polymerization temperature, there are two types of high-temperature polymerization nitrile rubber and low-temperature polymerization nitrile rubber, which are mainly produced by low-temperature polymerization. Zhuochuang WiKi Tourists C. According to the Mooney viscosity classification, the Mooney viscosity (ML100℃1+4) of commercial nitrile rubber is 20-140, and the main varieties and brands are 25-100. D. According to the physical type, there are several forms of nitrile rubber in block, flake, powder or granular and liquid form. E. According to processing and performance classification, nitrile rubber has general-purpose, easy-to-process, easy-to-dissolve, partially cross-linked, non-corrosive to metals, additive type, carboxylated nitrile rubber, polyvinyl chloride modified type, and Resin combined type is easy to accumulate stable nitrile rubber and other varieties. F. According to the classification of antioxidants, there are pollution type, micro pollution type and non-polluting nitrile rubber. Sign meaning of variety The meanings of the symbols of the nitrile rubber products in various countries are briefly described as follows. a. The product brands of my country's Lanzhou Chemical Company and Cheng Rubber Factory are composed of DCJ and the suffix three-circle figures. The first two figures indicate the amount of combined acrylonitrile. According to the national standard GB5577-85, it has adopted four digits consisting of NBR and a suffix. The first two digits indicate the low limit of combined acrylonitrile, and the fourth digit indicates the ten digits of the low limit of Mooney viscosity. For example, NBR1704 means a pollution-type high temperature polymerized nitrile rubber with a combined acrylonitrile content of 17-20% and a Mooney viscosity of 40-65. b. The product brand of American Goodrich Chemical Company consists of ycar and a four-digit suffix. The first two digits indicate the form of nitrile rubber: 10 means block, 13 means liquid, and 14 means powder. The third digit indicates the performance of nitrile rubber: 0 means standard type, 1 means easy processing type, 3 means easy dissolving type, 4 means low temperature polymerization. The fourth digit indicates the amount of combined acrylonitrile: 1 indicates high nitrile grade, 2 indicates medium high nitrile grade, 3 indicates medium nitrile grade, 4 indicates low nitrile grade, and the second two digits 72 indicate carboxyl nitrile rubber. c. The product brand of Polysar in Canada is Nrynac, and the suffix has two combinations of three digits and four digits i. The former is divided into two series of 800 and 820, among which the 100 and 200 series are carboxylated nitrile rubber; when the latter is combined, the first two digits indicate the amount of combined acrylonitrile, and the last two digits indicate the Mooney viscosity. d. The product brand of Japanese company ゼォン is Nipol, and there are two combinations of DN suffix three digits and N suffix two digits in the product brand. The first digit of the three-digit number of the DN suffix indicates the amount of bound acrylonitrile, 0, 1, 2, 3, and 4 indicate that the amount of bound acrylonitrile is very high, high, medium-high, medium and low, 5 grades, 5 Indicates polyvinyl chloride modified type, 6 indicates liquid nitrile rubber, and 12 indicates nitrile rubber copolymerized with EDM. The first number in the two digits of the N suffix is 2-4, which means the amount of acrylonitrile bound. The larger the number, the lower the content. The second number 0 means standard high temperature polymerization, 1 means standard low temperature polymerization, and 3 means low Viscosity is not corrosive to metals, 4 means carboxyl nitrile rubber, 2 or J attached to the second digit means nitrile rubber with good teeth and processing properties.

Excavating machinery, also known as excavator, is an earth-moving machine that uses a bucket to excavate materials above or below the bearing surface and load it into a transport vehicle or unload it to a stockyard. The materials excavated by the excavator are mainly soil, coal, silt and soil and rocks after pre-loose. From the perspective of the development of construction machinery in recent years, the development of excavators is relatively fast, and excavators have become one of the most important construction machinery in engineering construction. The three most important parameters of an excavator: operating weight (mass), engine power and bucket capacity. Excavator, invented in the 1870s, according to the driving mode, divided into internal combustion-driven excavators and electric-driven excavators. According to the walking mode, they were divided into crawler excavators and wheeled excavators. According to the transmission mode, they were divided into hydraulic excavators and machinery. Excavators are divided into shovel excavators, backhoe excavators, alias excavators, excavators, and backhoe excavators according to the bucket.

Floating seal from wonepart are commonly used in bulldozer and wheel loader construction machines Floating oil seal is a common name of floating seal, which is a kind of mechanical seal in dynamic seal. It has super sealing performance under harsh working environments such as coal powder, sand, water vapor, etc. It is a compact machine Sealed, mainly used in low speed and heavy load occasions. It has the advantages of automatic compensation after wear, end wear, reliable work, simple structure, etc. It is widely used in coal mine machinery. Such as bulldozer walking mechanism, scraper conveyor head (tail) sprocket assembly, roadheader loading mechanism and cantilever section, continuous shearer left and right cutting drum and reducer, etc. Introduction The planetary reducer with a floating oil seal on the walking part of the construction machinery performs dynamic sealing on the end face of the component. Due to its high reliability, it is also used as a dynamic seal for the output shaft of the bucket wheel of the dredger. This type of seal is a mechanical seal, which is generally composed of a floating ring of iron alloy material and a supporting O-ring seal of nitrile rubber. Floating rings are used in pairs, one rotates with the rotating parts and one is relatively stationary, which is very different from the oil seal ring.