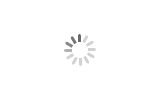 Back Head
YD

China

10 days

100000 pcs
[product brand]: ATLAS-COPCO、MONTABERT、STANLY、CHICAGO 、KRUPP、CAT 、KENT、NPK 、SOOSAN、JCB 、VOLVO 、FURUKAWA 、TOKU, etc.
[product model]: universal accessories, we could supply all brands and models of Hydraulic breaker accumulator
Hydraulic breaker back head and accoumulator
[product name]: Hydraulic breaker back head and accoumulator
[product brand]: ATLAS-COPCO、MONTABERT、STANLY、CHICAGO 、KRUPP、CAT 、KENT、NPK 、SOOSAN、JCB 、VOLVO 、FURUKAWA 、TOKU, etc.
[product model]: universal accessories, we could supply all brands and models of Hydraulic breaker accumulator
[product material]: stainless steel
[product size]: international common size
[product price]: factory outlet
[customized products]: it can be customized based on the special size based on sample or detail drawing
The accumulator assembly includes the following components: an accumulator body, an accumulator cover, a vibrating plate, an accumulator main component, and an accumulator inflation valve.
1. Wash and dry the main accumulator.
2. After installing the main component of the accumulator to the main body, apply bolt rubber to lock it.
3. Apply grease to the circular groove of the accumulator, install the vibration plate and the accumulator cover, and apply the screw to the bolt and tighten.
4. Apply the grease to the O-ring of the upper cylinder. The upper cylinder of the external valve should be greased with the soft bushing oil seal.
5. Lift the upper cylinder and align it with the cylinder. Place it on the cylinder and gently tap the upper cylinder to knead it in place. In the process of lowering the upper cylinder, care should be taken not to damage the oil seal and the soft bushing.