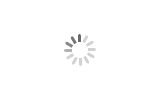 Top Buffer
YD

China

10 days

100000 pcs
[product name]: Hydraulic breaker top buffer
[product brand]: ATLAS-COPCO、MONTABERT、STANLY、CHICAGO 、KRUPP、CAT 、KENT、NPK 、SOOSAN、JCB 、VOLVO 、FURUKAWA 、TOKU, etc.
[customized products]: it can be customized based on the special size based on sample or detail drawing
Tensile Strength, Tear Strength with high quality
Hydraulic breaker top buffer/damper
[product name]: Hydraulic breaker top buffer
[product brand]: ATLAS-COPCO、MONTABERT、STANLY、CHICAGO 、KRUPP、CAT 、KENT、NPK 、SOOSAN、JCB 、VOLVO 、FURUKAWA 、TOKU, etc.
[product model]: universal accessories, we could supply all brands and models of hydraulic top buffer/damper
[product materials]: PU
[product size]: international common size
[product price]: factory outlet
[customized products]: it can be customized based on the special size based on sample or detail drawing
Environmental Material PU Damper For Hydraulic Breaker
1 GOOD COMPRESSION SET
2 HIGH REBOUND
3 GOOD ABRASION RESISTANCE
4 DAMPER from the inside due to High load Stress and heat dissipation easy
1) Structural Analysis: hydraulic PU Damper maximize synergies to be used when the conditions of use and the characteristics of the urethane, the optimal shape design of the product through a combination of structural analysis, the upper and lower Damper interaction.
2) Compression set, Rebound: Low compression set makes less compression set of the initial height when damper is used. Therefore, Damper can be under the constant compression loads. Internal heat is generated due to Hysteresis and this heat is accumulated, the damper will be damaged. The more rebound is higher, the more hysteresis loss is smaller to extend the life of damper.
3) Abrasion loss: PU Damper abrasion loss is very low. Less the amount of wear caused by friction and improves durability.
4) Tensile Strength, Tear Strength: High mechanical properties in the most extreme conditions of use, superior durability. Also, it has an excellent performance in an accidental overload.