Highly reliable aerospace special seal design and its application to Shenzhou XII spacecraft
30-09-2021
Highly reliable aerospace special seal design and its application to Shenzhou XII spacecraft
Shenzhou XII, or "Shen XII" for short, is the twelfth spacecraft launched by China's manned space project. It is the fourth mission in the key technology verification phase of the space station and the first manned mission in the space station phase.
At 9:22 on June 17, 2021, Beijing time, the Long March 2 F Yao 12 carrier rocket carrying the Shenzhou 12 manned spacecraft was ignited and launched at the Jiuquan Satellite Launch Center. Since then, the Shenzhou 12 manned spacecraft successfully separated from the rocket and entered the scheduled orbit. The three astronauts Nie Haisheng, Liu Boming, and Tang Hongbo were successfully sent into space. The flight crew was in good condition and the launch was a complete success.
At 15:54 on June 17, 2021, Beijing time, according to the China Manned Space Engineering Office, the Shenzhou 12 manned spacecraft successfully completed the orbital state setting after it entered orbit, and successfully docked with Tianhe using the autonomous rapid rendezvous and docking mode. The forward port of the core cabin forms a three-cabin (ship) combination with the previously docked Tianzhou-2 cargo spacecraft. The entire rendezvous and docking process lasts about 6.5 hours. According to news on August 20, after about 6 hours of exiting, the second exit of the Shenzhou 12 astronaut crew was successfully completed at 14:33 on the 20th; the Shenzhou 12 manned spacecraft was completed on September 16 Evacuate the space station assembly; at about 13:30 on September 17, the Shen XII return capsule landed safely at the Dongfeng landing site.
During the Shenzhou 12 flight, a key sealing material played an important role.
During the Shenzhou 12 flight, a key sealing material played an important role.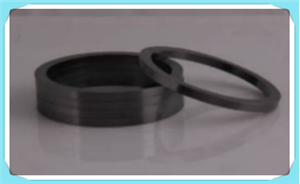 Xiamen Yudi Technology Co., Ltd. cooperates with the Aerospace Research Institute on aerospace sealing materials and processes. Relying on the research institute for more than 50 years of experience in the design of various special sealing structures and sealing materials in the aerospace field, the company has a series of special sealing design capabilities and rich application experience. Products include graphite sealing rings, metal O-rings, and metal Various sealing structures such as disc sealing ring, double metal redundant sealing ring, 24° composite sealing connection, double step composite sealing connection, etc., suitable for wide temperature range, low leakage rate, multiple working media, long-term sealing requirements The connection part.
The company has broken through key technologies such as sealing design under high and low temperature cyclic environment, low temperature sealing design, long-term sealing design, redundant sealing design, quick connection structure design and other key technologies, and has been widely used in launch vehicles, satellites and spacecrafts. . The company has accumulated rich application experience and data. At present, all kinds of sealing products have been serialized and commercialized, and have broad application prospects.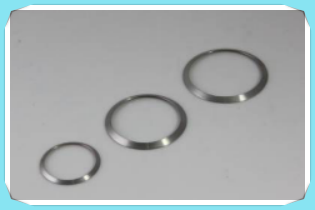 The company has complete material performance, sealing performance testing methods and simulation test equipment. Related materials and sealing products are suitable for a variety of harsh conditions and are resistant to various media such as strong oxidants, strong acids, hydrazine, oil, liquid hydrogen, liquid oxygen and high-temperature fuel gas. The company also has the following advantages in the design and application of special seals:
1. Advanced design concept
Computer-aided design, finite element (FEA) simulation analysis of the sealing structure, simulating the mechanical behavior of the seal in multiple physical fields such as various temperatures and media, providing optimized structural parameters, and effectively shortening the research and test period of the sealing structure.
2. Excellent test conditions
Equipped with various static and dynamic sealing test benches, airtight and oil pressure test devices, high and low temperature aging test chambers, to quickly and effectively evaluate the sealing performance.
Comprehensive hydraulic test bench: It is used to test various seals, hydraulic valves and capsules under different working conditions. Working oil pressure: 0~31.5MPa; air pressure: 12~30 MPa; rotating table speed: 0~40,000 revolutions/min.
3. Prediction of aging life of sealing products  
Has more than 30 years of experience in artificial accelerated aging tests; has rubber life prediction software, which has realized the life prediction program; the optimized life calculation method has improved the measurement accuracy.
4. Professional performance test 
As an aerospace testing and arbitration unit, it has an electronic tensile tester, an impact elasticity tester, a stress relaxation tester, a low temperature brittleness tester, a thermal cracking tester, a flexural tester, a fatigue tester, a crack tester, an oil seal rotary tester, and rotational viscosity Meter, rheometer, viscoelastic spectrometer, softening point tester, electrical performance tester, heat insulation coefficient tester, resistance tester, exposure machine, aging test chamber, salt spray test chamber, mold test chamber, climate tester Wait for test equipment.
5. Production capacity and quality control 
The sealing center has a production workshop with open rubber mixers, internal mixers, kneaders, extruders, large hydraulic presses, vacuum vulcanizers and other production equipment, and has a strong production capacity for rubber mixing and sealing products. It has passed ISO9002 quality system certification and is a designated production unit for military products.
6. Reliable sealing technology service guarantee
Professional service guarantee, providing technical consulting services in material selection, model selection and structural design of sealing products.
The successful launch of Shenzhou XII is another important historical moment.
As with the previous historical moments, facing a brand-new space station, brand-new technology, and brand-new missions, the first crew will surely encounter many challenges. But please believe in the strength of China Aerospace. Believe in our ability to seal technology.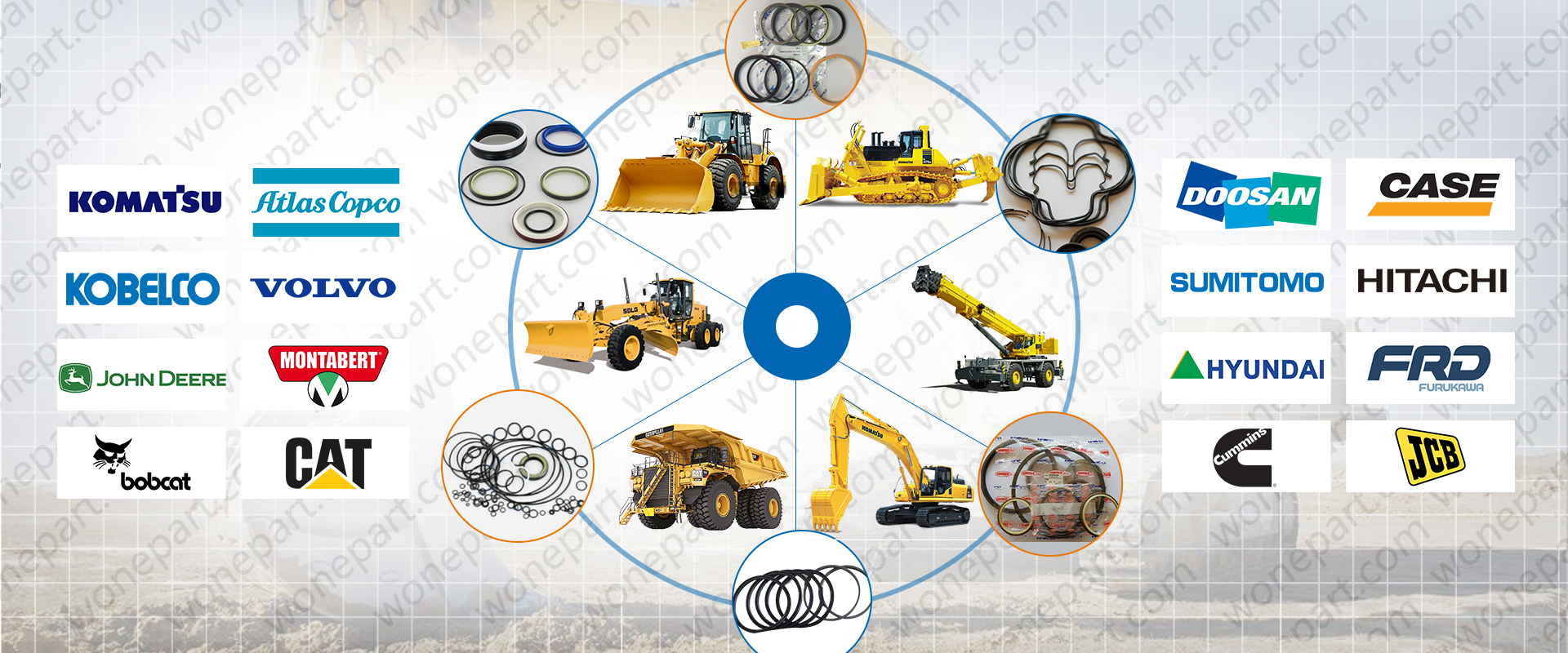 If you have any enquiries about hydraulic seal,cylinder seal kits, piston seal, rod seal, oil seal and so on, you can feel free contact us via email info@wonepart.com or whatsapp:+86-15860751932