Manufacturing for seal, seal kits and hydraulic pump and parts for excavators hydraulic breakers
Yudi Technology Global Co.,Ltd locates at the beautiful seaside city- Amoy(XIAMEN), which is also famous for BRCIS hosting city and United Nations livable city. WONEPART offers its clients all types of original and alternative spare parts, being direct importers of a large part of the components for public works and agricultural machinery. At WONEPART we can offer you a wide range of spare parts of all types of original and OEM and aftermarket spare parts for all kinds of machines, a long career with brands such as Komatsu; Caterpillar;Doosan;Volvo;Hitachi;Fiat-hitachi;Hyundai;Kato;Kobelco;Liebherr;Liugong;Mitsubishi;Sumitomo;Tadeno;Sanyi;Shantui;XCMG;Liugong and so on, is the our advantage. On one hand, we could supply the following detail products:hyd seals;pneumatic cylinder seals;hydraulic piston rings; fkm seal; lip seal; face seal; parker seals; NOK seals; merkel seals, corteco seals; fkm viton;seal manufacturers;rubber o ring; o ring manufacture; seal kits, hydra...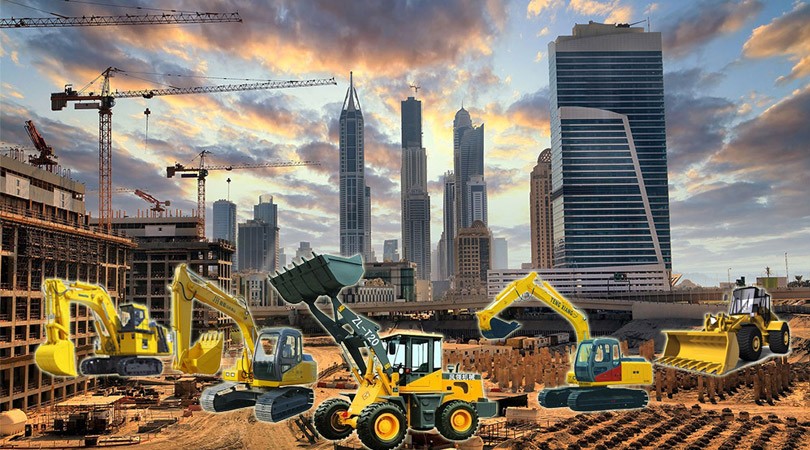 WONEPART locates at the beautiful seaside city- Amoy(XIAMEN), which is also famous for BRCIS hosting city and United Nations livable city.
Details
We YD technology are hydraulic pump supplier, which have all kinds of hydraulic pumps and motors for sale. Classified by brand, there are kawasaki hydraulic pump, komatsu hydraulic pump, rexroth piston pump, bosch hydraulic pump caterpillar hydraulic pump,KYB hydraulic pump, Eaton hydraulic pump, sauer danfoss hydraulic pump, parker hydraulic pump, hyva hydraulic pump, vickers hydraulic pump, Hitach hydraulic pump, Uchida hydraulics and JCB hydraulic pump ,volvo hydraulic pump, nachi hydraulic pump bosch rexroth hydraulic pump and so on.

What is the gap between the oil seal and the mechanical seal? The key function of the sealing ring is to protect the grease, so that the components that must be lubricated in the transmission components and the mechanical energy components protect each other. The mechanical seal refers to the device that processes the sealing relationship between the driving force cardiomyocytes and the arc. The skeleton oil seal is a category typical of the seal ring, which means a commodity. Usually, when talking about the seal ring, these "heavy-weight" skeleton oil seals are always thought of. In short, the skeleton diagram refers to the key construction of the supporting points and determination of the sealing ring, which can improve the actual sealing effect of the sealing ring, so that the sealing ring can maintain the appearance and excellent supporting force. According to the structure of the seal ring, the skeleton oil seal can be divided into a single-lip skeleton oil seal and a lip skeleton oil seal.

Why Wonepart seal there are different types of Seal application in different area?Why Wonepart seal there are different types of Seal application in different area? Leakage is one of the common failures of mechanical equipment. There are two main reasons for leakage: one is the result of mechanical processing, the surface of mechanical products must have various defects and shape and size deviations, therefore, gaps will inevitably occur at the joints of mechanical parts; the other is sealing two If there is a pressure difference on the side, the working medium will leak through the gap. Reducing or eliminating gaps is the main way to prevent leakage. The role of the seal is to seal the gap between the joint surfaces, isolate or cut off the leakage channel, increase the resistance in the leakage channel, or add a small working element in the channel, which will cause pressure on the leakage and partially offset the pressure difference that caused the leakage. Or fully balanced to prevent leakage. Sealing can be divided into two categories: static sealing between relatively static joint surfaces and dynamic sealing between relatively moving joint surfaces. Static seal usually refers to the seal between two static surfaces. There are three main categories of static sealing: gasket sealing, sealant sealing and direct contact sealing. Dynamic seal refers to the seal between relative moving parts in a machine (or equipment). 1 Packing seal Packing seals are mainly used for the dynamic sealing of the moving parts of process machines and equipment in the machinery industry, such as centrifugal pumps, compressors, vacuum pumps, mixers, reactor shaft seals and reciprocating pumps, plungers or piston rods of reciprocating compressors, And to make the seal between the valve stem of the linear and spiral motion valve and the fixed body. The basic form of stuffing box is: (1) Asbestos packing: Both temperature resistance and corrosion resistance are very good, but when used alone, the sealing effect is not good, so it is always impregnated or added with other materials. Oil-impregnated asbestos packing: There are two basic structural forms, one is twisted and the other is braided. It can be divided into round and square. (2) Teflon braided packing: The PTFE tape is braided into packing, which has excellent corrosion resistance and can be used in cryogenic media. (3) Rubber O-ring: In the low pressure state, the sealing effect is good. The use temperature is restricted, such as natural rubber can only be used at 60°C. For O ring you could find details on our web http://www.wonepart.com/product/o-ring, you could find the part that you want. (4) Plastic molding filler: Generally made into three-piece type, but also can be made into other shapes. The plastics used are mostly polytetrafluoroethylene, and nylon 66 and nylon 1010 are also used. (5) Soft packing seal Soft fillers, also known as mud-like fillers, are advanced "packings" made from a new generation of high-performance synthetic fibers with special barrier agents and lubricants. The soft packing has any size and shape, and it is easy to install. It can be injected directly through a special high-pressure gun. It does not need to be pre-cut like a traditional packing, and it can be applied to any size of the packing cavity.