WONEPART Celebrate Mother's Day to the great mother in the whole world
08-05-2022
WONEPART Celebrate Mother's Day to the great mother in the whole world
Mother's Day is a day to thank mothers. The modern Mother's Day originated in the United States and is the second Sunday in May every year. Mothers usually receive gifts on this day. Carnations are regarded as flowers dedicated to their mothers, and the mother flower in China is Hemerocallis, also known as Wangyoucao.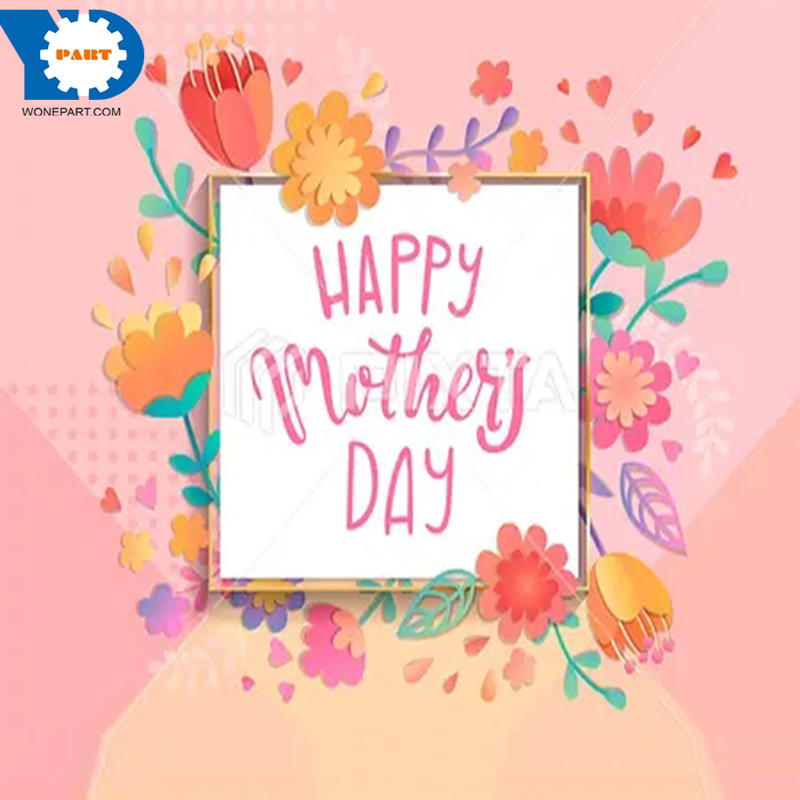 Mother's day origin
Parent's Day originated in the United States. The initiator of this festival was Philadelphia native Anna Jarvis, a woman who never married and had no children. On May 9, 1906, Anna Jarvis's mother tragically passed away, and she was deeply saddened. On the anniversary of his mother's death the following year, Jarvis organized a memorial service for his mother and encouraged others to express their gratitude to their mothers in a similar way.
Jarvis wrote to Andrews Methodist Episcopal Church in Grafton, West Virginia, requesting a special memorial service for her mother. Her mother served the church's Sunday school for more than 20 years. In 1908, the church declared the death of Jarvis' mother, the second Sunday in May, as Mother's Day. Jarvis also organized a Mother's Day committee and began a massive campaign calling for Mother's Day to be made a statutory holiday.
Her appeal received an enthusiastic response. On May 10, 1913, the U.S. Senate and House of Representatives passed a resolution, signed by President Wilson, to decide that the second Sunday in May is Mother's Day. This move caused countries around the world to follow suit. By the time Jarvis passed away in 1948, 43 countries had established Mother's Day.
Development of Mother's Day in China
Mother's Day only entered the mainland after it became popular in Hong Kong, Macao and Taiwan. Precious jewelry, carnations symbolizing mother's love, special love desserts, exquisite handmade greeting cards, etc., have become gifts for people to show their love to their mothers.
In the 1980s, Mother's Day was gradually accepted by the people in mainland China. Beginning in 1988, some cities such as Guangzhou in southern China began to hold Mother's Day celebrations, and selected "good mothers" as one of the contents.
At the end of the 20th century, with the increasing integration of China and the world, the festival of Mother's Day was increasingly popularized in mainland China, and more and more people began to accept the concept of Mother's Day. On the second Sunday in May every year, Chinese Join the rest of the world in expressing gratitude to mothers for their nurturing grace in a variety of ways. Of course, Chinese Mother's Day is more Chinese. Chinese people express their deep affection in their own unique way. On Mother's Day, people will give their mothers flowers, cakes, homemade meals and other gifts. Chinese children who have honored their parents since childhood will try to cook for their mothers, wash their faces, put on makeup, play music, and draw pictures to make their mothers happy for the holidays. In addition to honoring their biological mothers on this day, people will also return their affection to more mothers in the form of charitable donations and volunteer services.
Chinese Mother's Day
In 2004, Li Hanqiu, president of the China Mother's Day Promotion Association, proposed the establishment of China's Mother's Day.
On November 13, 2006, Li Hanqiu, a member of the National Committee of the Chinese People's Political Consultative Conference, proposed the establishment of the Chinese people's own Mother's Day with the title of "Creating China's Mother's Day", and proposed that Mother Meng could be the image representative of China's Mother's Day.
In December 2006, four core sponsors of "Mother's Day", including the Festival Emblem Culture Committee of the Chinese People's Association, the Zoucheng Municipal Party Committee and Municipal Government, the Beijing Oriental Morality Research Institute, and the Shijiazhuang Primary and Secondary School Students' Off-campus Comprehensive Practice Activity Base, officially established the "Chinese Mother's Day". The Promotion Association" determined that the second day of the fourth month of the lunar calendar, which is the day when Mother Meng gave birth to Mencius, was designated as Chinese Mother's Day, and decided to hold a series of celebration activities on the occasion of the arrival of the first Chinese Mother's Day.
Mencius' hometown, Zoucheng City, Shandong Province, has a commemoration of Mencius' birthday passed down through the ages, and there is a corresponding basis in the Ming Wanli version of "Three Relocations" and other documents. Mencius' birthday falls on the second day of the fourth month in the weekly calendar. It is more appropriate to use this date as Chinese Mother's Day. In order to promote the establishment and development of Chinese Mother's Day, our scholars and social workers from all over the country voluntarily formed the "Mother's Day Promotion Association" and carried out work according to law.
The 2016 Chinese Mother's Day coincides with the Western Mother's Day.
Festivals are the crystallization and carrier of national culture. A large part of cultural memory is the memory of festivals. Years later, many past events have been forgotten, but the scene of the festival is still vivid in my mind. At the same time, festivals have the characteristics of extensive coverage, continuous repetition, and entertaining, and have a profound impact on people. Therefore, major human relations festivals are crucial to cultivating national spirit and cohesion. The real Mother's Day should be stuck in the heart to realize the love of a mother. Our Chinese Mother's Day advocates maternal love and mother education on the one hand, and love of mother and filial piety on the other hand. Parents, on the other hand, who give life to their children, have an instinctive and selfless love for their children. The establishment of Chinese Mother's Day is to let the love of parents all over the world have a festival that is manifested and recognized seriously; let the filial piety of children all over the world have a festival that is awakened and expressed delicately.
Chinese traditional festivals are generally comprehensive, lacking individual prominent human relations themed festivals, such as Mother's Day, Valentine's Day and so on. In modern society, there is a need to express human relations. The traditional Chinese culture is moving towards self-consciousness, self-confidence and self-improvement step by step, but there is still a long way to go. It needs more people of insight to jointly promote and make continuous efforts.
The birth of children is the beginning of motherhood. The Chinese Mother's Day with Meng mother as the banner is selected on the day when Meng mother gave birth to Mencius, because on this day she became Meng mother. Nowadays, some children only think about their own happiness when they celebrate their birthdays. In traditional virtues, birthdays should be grateful to their mothers. Therefore, birthdays are called "Mother's Day", or simply "Mother's Day". Setting Mencius' birthday as Mother's Day, represented by the image of Mother Meng, means that when celebrating his birthday, he should be grateful for his mother's grace and love.

So on Mother's Day, what are the gifts we often give to our mothers?
1. Carnations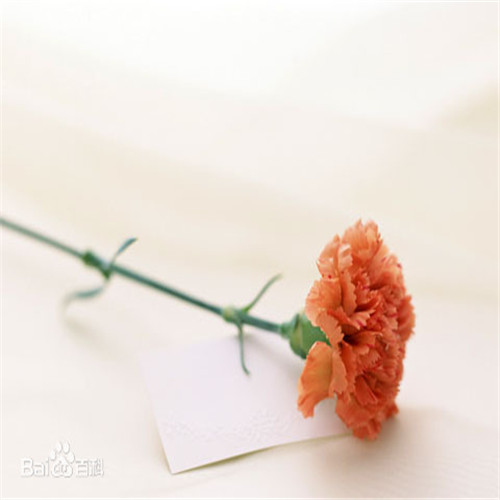 In May 1934, the United States issued the first Mother's Day commemorative stamps. On the stamps, a kind mother, with her hands on her knees, looked with joy at a bouquet of bright and beautiful carnations in the vase in front. With the spread of stamps, in the minds of many people, Mother's Day is associated with carnations, and carnations have become a flower that symbolizes maternal love and are respected by people. The flower dedicated to mothers internationally is the carnation. It has bright and beautiful flowers on the slender and green stems. The petals are compact and not easy to fall off, the leaves are slender and not easy to curl, the flowers are graceful and rich, and the posture is elegant and unique. Red carnations symbolize passion, justice, beauty and never give up, wishing mothers health and longevity; pink carnations, wishing mothers eternal youth and beauty; white carnations, symbolizing children's pure love and sincere gratitude to their mothers; yellow flowers symbolizing gratitude , thank my mother for her hard work.
2. Hemerocallis flower
Hemerocallis has always been known as the "mother flower" in China. It is far in the "Book of Songs, Wei Feng, Bo Xi": "How can I get the neon grass, the back of the tree?" The meaning of this sentence is: Where can I get a Hemerocallis and plant it in front of my mother's hall, so that my mother will be happy and forget her worries? The house where the mother lives is also called Xuantang, and Hemerocallis is used instead of mother's love, as in Mengjiao's poem: "Hemerocallis grows on the steps of the hall, and the wandering child travels the world; the loving mother is in front of the hall, but there are no Hemerocallis flowers." Ye Mengde's poem says: "In the white-haired Xuantang, the child More common." Hemerocallis has become the name of the mother, and Hemerocallis has naturally become the flower of China's mother.
Hemerocallis, also known as forgetfulness grass. It is a perennial herb of the Liliaceae family, with succulent rhizomes, long and narrow leaves, and slender branches opening at the top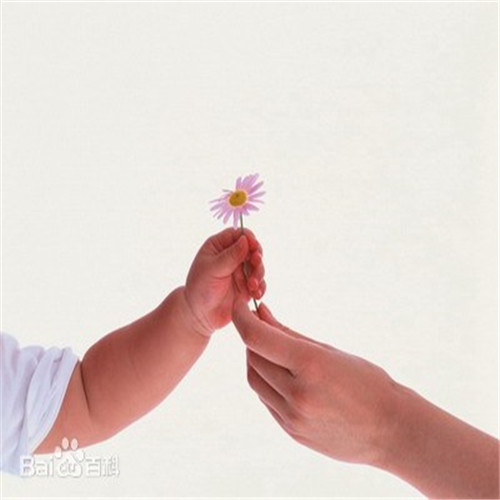 The orange-red or orange-yellow flowers are very gorgeous and very suitable for people to watch. Its flower buds are called golden needles, so they are also called golden needle buds. On Mother's Day, children give their mothers a plant of forgetting worries, wishing mothers to stay away from troubles and worries, to be happy in body and mind, and to live a long and healthy life.
Mother's flower, the main flower of Mother's Day: carnation
Carnation flower language: charm, true affection, mother I love you, warm blessings, loving you, maternal love without asking for price, family miss
Vanilla: a flower that represents the noble and noble character of the mother.
Forget-me-not flower language: true love, eternal love
The mainstream flower for mother's love in China Taiwan: lupin
Lupin's Flower Language: Mother's Love
The flower language of Hemerocallis: Always love your mother, great maternal love, loving mother
Mainstream flowers for Hakka mothers: Lu Binghua
Lu Binghua's flower language and symbolic meaning: mother's love, hard work, dedication
18 carnations + gypsophila represent love for mother;
4 fire lilies + 18 red carnations + yellow warbler represent happiness and well-being;
2 fire lilies + 18 carnations represent the eternal grace of mother;
20 pink carnations, green leaves, stone pine and gypsophila represent eternal love.
93 carnations symbolize eternal youth.
crystal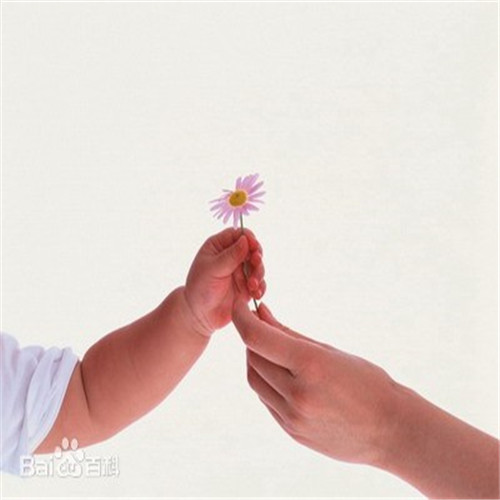 Crystal symbolizes pure and selfless maternal love, which is as firm as maternal love and never abandons it, pure as maternal love, and delicate as maternal love.
Amethyst, Garnet: for the noble mother
Citrine, green crystal: suitable for business mothers
White crystal, pink crystal: suitable for gentle and intellectual mothers
Smoky Crystal: Functional crystal, suitable for all mothers
Although each country has a different time to celebrate Mother's Day, on this special day, we at WONEPART send our best wishes to all mothers in the world! Let's take action, friends, let our mothers have a happy holiday and do their duty as children.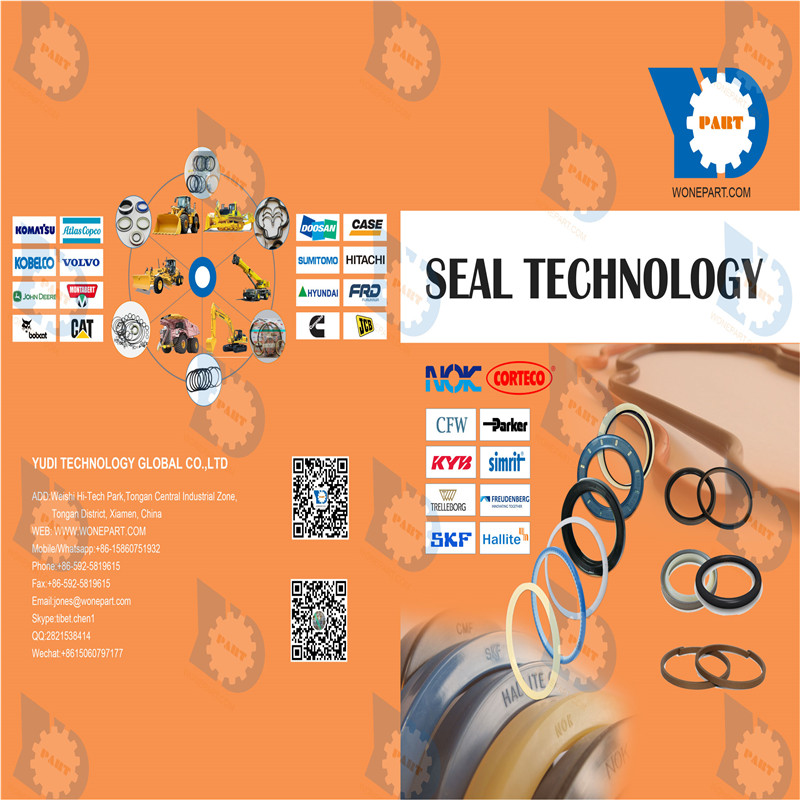 If you have any seal, hydraulic seal, piston seal, rod seal, o ring seal, seal kits for construction machines such caterpillar, komatsu, hitachi, volvo, doosan,liebherr and so on, please contact jones whatsapp +86-15860751932 or email jones@wonepart.com we will have special price and special gift for you and your mother.