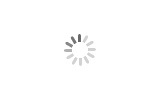 Crane Seal Kits
NOK

Japan

10 days

100000 pcs
Hydraulic sealing system parts for crane seal kits
A crane is a multi-action lifting machine that vertically lifts and carries heavy loads horizontally within a certain range. It is also called overhead crane, aerial crane, crane.The main characteristics of a tire crane are: its driving cab and lifting control room are combined into one, and it is evolved from a crawler crane (crawler crane). The crawler and walking bracket of the walking mechanism are turned into a chassis with tires. The disadvantages of the crawler crane (crawler crane) track pads causing damage to the road surface belong to the material handling machinery.
For CRANE seal kits, there are DERRICK,TELESCOPIC,VERTICAL,HORIZONATAL, CENTER JOINT
For CRANES, the brand that we have as following: KATO,TADENO NK-80A KR20H NK-80A-III KR20H-3 KL-110L KR25H-2 NK-110H KR25H-V2 NK-160B-II KR25H-V3 NK-160E SR250SP-V NK-160E-III KR25H-3 NK-160E-V KR25H-3L NK-200 Y78 KR25H-5 NK-200B KR30H-3 NK-200BE KR35H-3 NK-200E-III KR45H-3 NK-250 KR45VS NK-250E-III KR45H-5 NK-300 Y78 KR50H NK-300E KR250 NK-300E-III KR300 NK-400E KR450 NK-400E-III SS500 NK-450 NK160E-3 NK-500E-III NK200E-3 NK-500E NK500E-3 NK-800 NK1200
Hydraulic sealing system parts for crane seal kits

A crane is a multi-action lifting machine that vertically lifts and carries heavy loads horizontally within a certain range. It is also called overhead crane, aerial crane, crane.
The main characteristics of a tire crane are: its driving cab and lifting control room are combined into one, and it is evolved from a crawler crane (crawler crane). The crawler and walking bracket of the walking mechanism are turned into a chassis with tires. The disadvantages of the crawler crane (crawler crane) track pads causing damage to the road surface belong to the material handling machinery.
Overhead cranes are lifting equipment for lifting materials horizontally in workshops, warehouses and storage yards. Because its ends sit on tall concrete pillars or metal supports, it looks like a bridge. The bridge frame of the bridge crane runs longitudinally along the tracks laid on the elevated sides on both sides, which can make full use of the space under the bridge frame to lift materials without being hindered by ground equipment. It is the most widely used and largest number of lifting appliances.
Some of the working characteristics of lifting equipment are intermittent movements, that is, the corresponding mechanisms such as reclaiming, moving, and unloading in a working cycle work alternately. The development and use of cranes in the market are becoming more and more widespread. Due to the use of outriggers and heavy lifting, there are often some accidents, and the speed is faster than crawler cranes (crawler cranes). The operation is stable, the lifting capacity is large, and it can be hoisted in a specific range, but the road must be smooth and solid.The tire pressure meets the requirements, and the lift must not exceed 50CM from the ground; it is forbidden to walk with a load for a long distance. In order to ensure the safety of operations, lifting operations without supporting legs are basically prohibited in China. The types of steel wire ropes used in cranes include phosphate coated steel wire ropes, galvanized steel wire ropes and smooth wire ropes.
For CRANE seal kits, there are DERRICK,TELESCOPIC,VERTICAL,HORIZONATAL, CENTER JOINT
Different crane company and crawler crane have different cylinders, and different cylinder may allocate in the same model of all crane, therefore we kindly advise you to provide the brand; terex cranes;tadano crane; model; part; part no.of the machines; the most important one is the part no. of the part that you want, we will follow the OEM part no. Manual to check for you to fit your crane installation and have great hydraulic crane services and crane solutions;
If you do not have part no., you could send the crane info ROD diameter and BORE diameter to double check with the drawing as following.

For CRANES, the brand that we have as following: KATO,TADENO

NK-80A KR20H NK-80A-III KR20H-3 KL-110L KR25H-2 NK-110H KR25H-V2 NK-160B-II KR25H-V3 NK-160E SR250SP-V NK-160E-III KR25H-3 NK-160E-V KR25H-3L NK-200 Y78 KR25H-5 NK-200B KR30H-3 NK-200BE KR35H-3 NK-200E-III KR45H-3 NK-250 KR45VS NK-250E-III KR45H-5 NK-300 Y78 KR50H NK-300E KR250 NK-300E-III KR300 NK-400E KR450 NK-400E-III SS500 NK-450 NK160E-3 NK-500E-III NK200E-3 NK-500E NK500E-3 NK-800 NK1200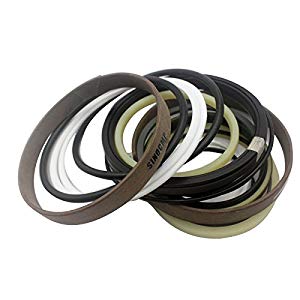 If you are looking for Kato crane seal kits or Tadeno seal kits, pls feel free to contact us via http://www.wonepart.com/product/crane-seal-kits email info@wonepart.com or whatsapp:+86-15860751932.