Whats is Step Seal? How does Step Seal work in construction machines?
24-03-2021
Whats is Step Seal? How does Step Seal work in construction machines?
The step seal is composed of a rubber O-ring and a polytetrafluoroethylene ring. The material is PTFE + NBR. In special cases, the rubber elastomer nitrile rubber NBR uses fluorine rubber FKM. It can be divided into step seal for hole and grid ring for shaft, but its sealing effect is the same. According to its own deformation, it will produce higher initial contact stress on the sealing surface and prevent the leakage of pressureless liquid. When the hydraulic cylinder is working, the pressure liquid passes through the elastic deformation of the O-shaped sealing ring to squeeze the square sealing ring to the greatest extent, making it close to the sealing surface, which produces a higher additional contact stress that increases with the pressure of the pressure liquid. Together with the initial contact stress, the leakage of pressure liquid is prevented.
Product description of step seal for shaft:
The installation physical performance of the shaft step seal is stable, so polyurethane is not only used to make oil seals, but also has innate physical properties, such as lip seals, gaskets, sealing rings, special-shaped parts, etc. The shaft step seal is used in hydraulic systems. To complete the sealing effect, the shaft grommet is also widely used in various fields. The shaft step seal has good dust-proof effect and is not easy to be invaded by foreign substances. The shaft step seal can prevent all external interference, even if there are foreign objects on the surface. , The step seal for the shaft will also be scratched. The step seal for the shaft has the characteristics of long service life, high anti-extrusion and high wear resistance. Under a pressure environment of 10 MPa, it can achieve 0.05% without lubrication. It moves back and forth at a speed of m/s. Under the same conditions, compared with butyl rubber, the service life of polyurethane seals is 5-6 times that of butyl rubber. Therefore, in many cases of high wear resistance, general seals The material is more likely to be bitten or crawled, which is difficult to happen on polyurethane.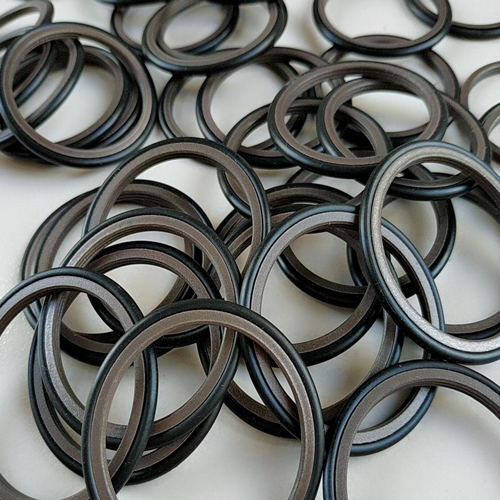 Working conditions
Working pressure: 0-40MPa;
Reciprocating speed: less than 5m/s;
Operating temperature: -35—+120 when ○ type is more NBR, -20—+200 when it is FKM;
Working medium: hydraulic oil, gas, water.
The difference between the step seal for the hole and the step seal for the shaft
Product Description of Hole step seal: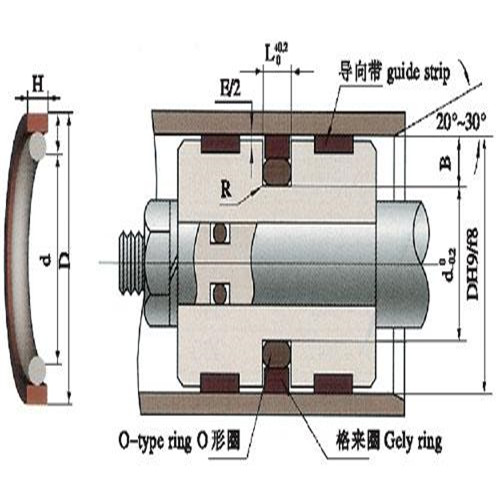 step seals for holes are mainly used in hydraulic cylinder sealing systems, whether they are used for pistons or piston rods, they have been well evaluated. This type of sealing ring is mainly composed of two parts, a Turkang ring and an O-ring. These holes are sealed by double-acting rings with step seals.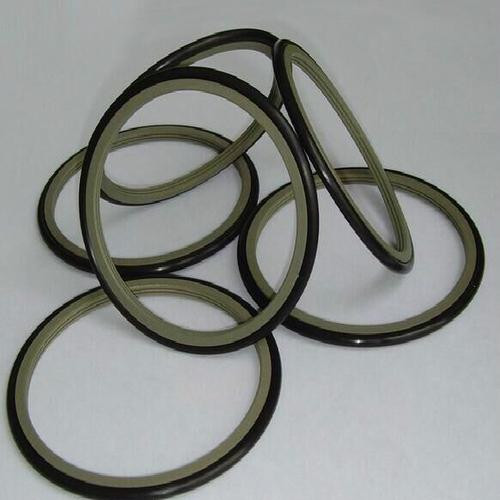 Installation of step seals for Holes: step seals for Holes are sealed, installed and assembled with a cylinder. First install the O-rings, and then install step seals for wear-resistant holes. For small sizes, direct installation is usually used, and oil is used for Heating, the oil temperature should not be too high, the wear ring should be soft, and then put it on the shaft, after cooling, it is fine, for large-size holes, tapered sleeves are used for professional step seals.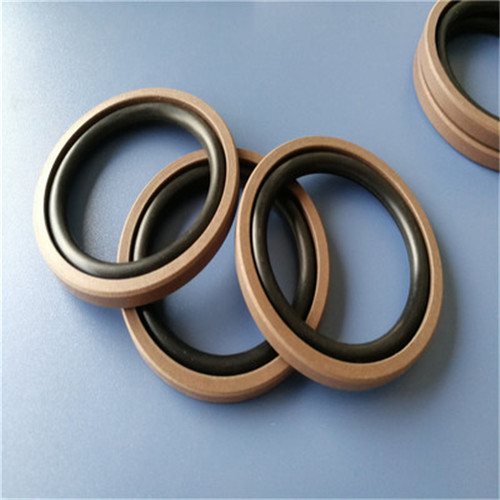 The step seal for hole is composed of rubber O-ring and PTFE ring. The O-ring exerts force to seal the double-acting piston, low friction, no creep, low starting force, high pressure resistance; static sealing effect is equivalent Great.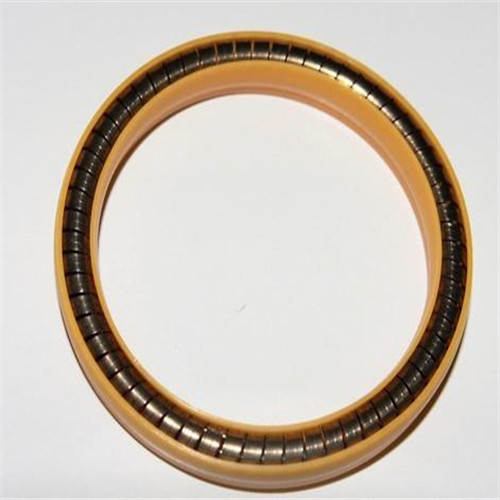 If you need other hydraulic seal such as stepp seal, piston seal, rod seal and so on, please email info@wonepart.com or WhatsApp: +86-15860751932 to us, we will serve you immediately.